Fifth MEDITERRANEAN CLIMATE OUTLOOK FORUM
Marrakech, Morocco, November 23-26, 2015
The Fifth Session of MedCOF (MedCOF-5) has taken place in Marrakech, Morocco, on 23-26 November 2015, kindly hosted by the Direction de la Meteorologie National of Morroco.
MedCOF-5 has been followed by the sessions of the South East European Climate Outlook Forum (SEECOF-14), and the Northern African Climate Outlook Forum (PRESANORD-9).
MedCOF-5 comprises 3 steps, which all require your participation. The first one has been devoted to verification of the MedCOF-4 summer forecast; the second one to the assessment of current state of climate and, finally, the third one to the building of consensus statements.
Here you can download the final verification report:
Here you can download the monitoring summary:
Here you can download the Consensus Statement MedCOF-5 Report:
Here you can download the agenda and presentations:
Here you can download the list of participants: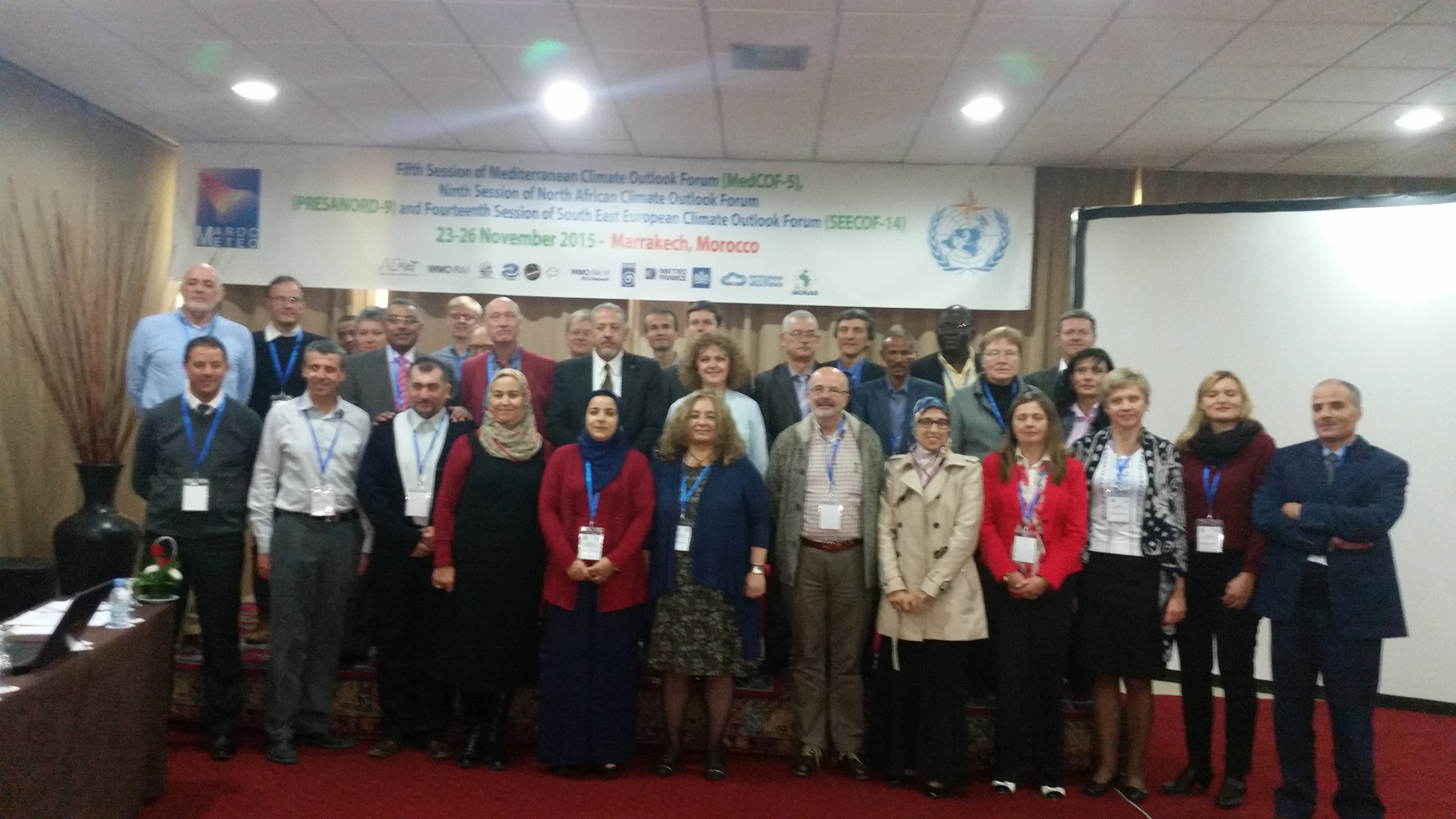 ---
OTHER DOCUMENTS TO DOWNLOAD: